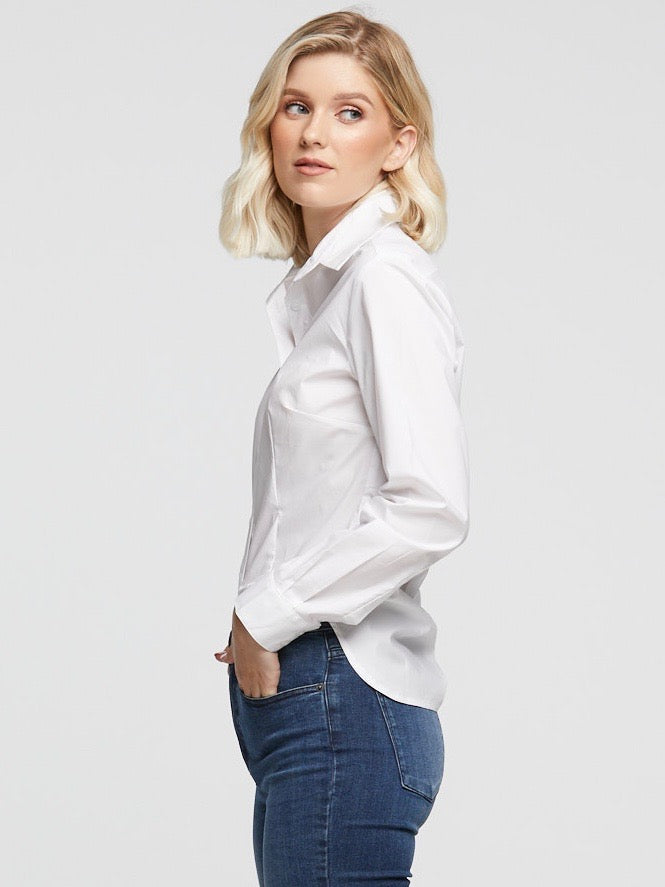 We talk a lot about the benefits of a Capsule Wardrobe, but there are some particular benefits to building a Capsule Wardrobe for work. We spend a large percentage of our lives at work, and that may have particular meaning for you, maybe it's financial, maybe it's about achieving goals and challenging yourself, maybe you like the social aspect... whatever it is, how you dress will impact how you feel about yourself and how you're perceived by those around you. But, there are other things you value too and most people don't have a lot of time to spend on shopping for clothes. Fashion often compels us to purchase impulsive, trend-based pieces and it's easy to neglect the foundations. When dressing for work, this is particularly problematic as it leaves us with wardrobes full of weekend wear or separates that need to be paired with something more classic to make them appropriate. For those of us who take our work seriously (#boss) a Capsule Work Wardrobe can make a significant difference to everyday life and here's why:
1. It saves you money
If you purchase the right things you won't spend as much. It's about getting out of that reactive and emotional shopping cycle. By putting just a little thought and planning into your wardrobe you will end up with more options for much less money. If you're particularly interested in this aspect check out our post on cost-per-wear and our no-regrets shopping planner.
2. It allows you to focus on your work.
You're busy and that to-do list isn't getting any shorter. Having a Capsule Wardrobe frees up your mind so you can focus on your professional goals. Check out our posts on Uniform Dressing to get the low-down on why many high-achievers choose this approach to dressing to allow them to stay on their A-game.
3. It ensures you're putting your best foot forward.
Creating a personal brand is important when it comes to work. It's about the message that others get when they're working with you. You want to be known as someone who has it together, is focused and has priorities in order. No one is perfect but being consistent and sticking to your values is what allows for a brand. Consider what you want people to think when you leave the room, do you want them to focus on you or your outfit (there's no right answer here) but you'll know what's right for you based on your personal values. These all feed into your brand and your work wardrobe is a part of that. For more information on this aspect, check out our posts on what is work appropriate and how to look polished in 5 steps.
4. It allows you to have work and life separation.
If you wear all the same clothes from work to weekend then you might find yourself struggling when it comes to dressing for work. You want to relax over the weekend, or run around with the kids, or cut-loose with the girls, whatever it is if you're doing it in your work clothes then they're not going to be work clothes for long! It's like having a place to work, you don't want to relax and work in the same space (for those who have ever worked from home you'll 100% get this!) it makes it really difficult to switch off. Same goes for your work clothes! 
5. It saves you time.
In terms of time, it's pretty simple, if you already are aware of the styles and silhouettes that work for you then getting ready every morning is a breeze. You might even find that the morning routine you once loathed can actually be enjoyable! 
We hope you have seen how creating a Capsule Wardrobe can have real benefits for you, both professionally and personally. If you're ready to get started check out our Capsule Wardrobe Guide. We can't wait to be a part of your journey to a more sustainable and intentional wardrobe.