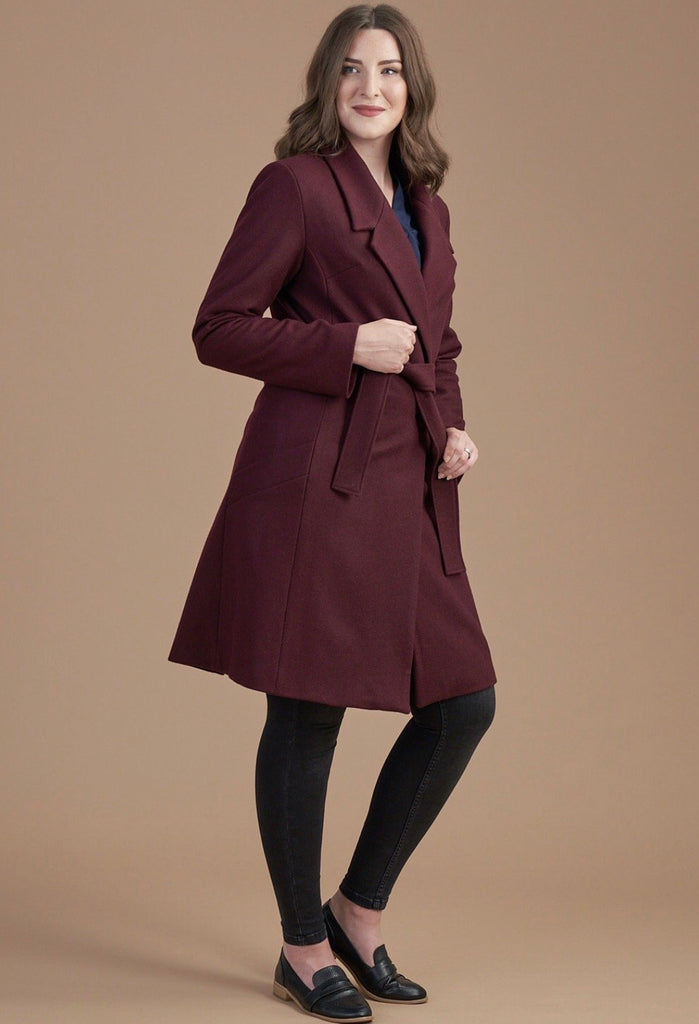 So you're ready for a new winter coat? How do you ensure you're making a good choice? What are the best tips and tricks to make sure you're happy with your choice for years to come? We have packaged them up right here for you! 
1. Consider what's best for your body shape 
When it comes to a winter coat you want something flattering, something that suits your body shape. If you like a style on someone else, it doesn't mean it's going to work for you. Be sure to try different styles and figure out what works best for your shape and day to day style. Consider: does it need to be belted? More boxy (not fitted in the waist); do you wear it open? Or do you like to button or zip it up?
In terms of a process, if you don't know what suits you, try a few on to get the right idea on length, shape and colors that suit you. Once you've got this idea clear you can shop around for something that will work for your budget. When buying online, make sure you can return it if it's not right.
2. Consider the material
In different climates there will be different materials that are best. If it's cold, look for wool, or feather down etc. Or, if it's wet and windy look for water resistant and windproof fabrics. Don't purchase coats that won't work for your climate -- they might be lovely, but you'll never get the wear out of them and you'll likely regret it.
3. Take the time to consider
A coat should be an investment, so make sure you take the time to consider your purchase. If you're shopping in a store, walk away (have a coffee if you must!) and then come back and try the coat again. Just this simple practice of stepping away will ensure you really are making a good choice. This tactic can be applied to any major purchase and will, more often than not, improve your decision making. It's all about removing the emotion from the choice and thinking clearly. 
4. If in doubt choose a neutral colour 
Black, grey, navy, camel, they might be considered a "bit boring" but the fact is there is a reason they're the most common coat colours. They go with everything. They don't date. They look good. Unless you are someone with a few different coat options already, don't take too big of a gamble on a bright colour, particularly if you don't tend to wear bright colours. Choosing something bold becomes a statement. This is awesome but can be a limiting factor. Consider if you would want to be able to wear it almost every day, or if you are adding to a collection of coats.
If coats are big part of your winter capsule wardrobe style, then you will want to add colour, patterns and boldness. In this case you probably have a closet full of coats and the thing to avoid in this instance is choosing styles that are too similar!
5. Get a second opinion & then shop around
If you're starting from scratch, ask a trusted friend or family member to help you figure out the style and colour you should go for. Once you know what you're looking for, you'll be able to safely make a good choice without distraction.
Hopefully, you have found our tips and tricks helpful! If you need more assistance we're always happy to help, check out our Capsule Concierge Service.